Greenfield Hills
2013 information coming soon!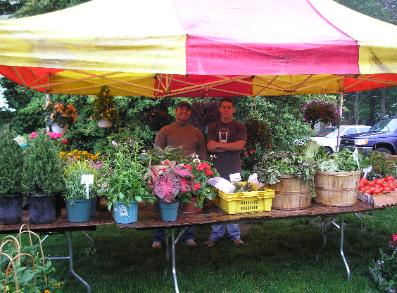 The Greenfield Hills Farmers Market opened on the first Saturday in June for its 13th season. It is open every Saturday from 12:30 – 4:00 p.m. at the intersection of Bronson Road and Hillside Road in Fairfield. It is sponsored by the Greenfield Liquor Store.
John Koizim, owner of the Greenfield Liquor Store, established the market. He owns and manages the market for the pleasure of having fresh, locally grown fruits and vegetables in the Greenfield Hills area. The quaint little market provides the area with fresh fruits, vegetables, herbs, organic produce, eggs, baked goods, and more. His helper, Trish, organizes weekly events, such as, summer concerts on the green, food demonstrations, and more. A delightful little market that has blossomed into a must attend weekly family event.
In addition to the local farmers and vendors, the farmers market hosts a lemonade stand to benefit different organizations in the area. Local children and their families can reserve a week to run the lemonade stand. Proceeds from the lemonade stand go to benefit an organization of their choice. For more information, contact John or Trish of the Greenfield Liquor Store at 203-259-8786.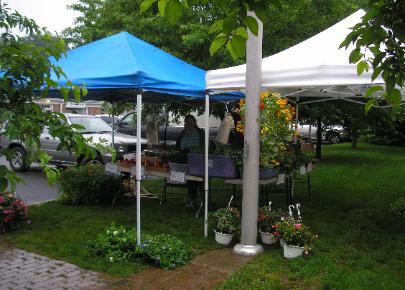 Vendors Include: